"Batman"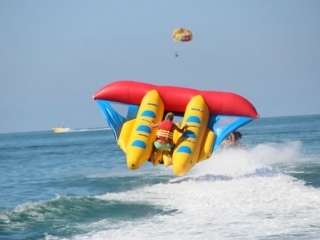 The most extreme amusement of RIF®family is "Batman". The most unusual design, the biggest adrenaline rush! Only for extreme! The design of this attraction, under certain conditions, allows you to fly over the water surface.
There are two variants of the amusement 2-6 seats and 3-9 seats.
The index of "2" or "3" is the maximum number of passengers for the flight.
Specifications
serie
"Batman"
code
05800
05801
modification
B2
B3
length
3,4m
3,4m
width
4,3m
5,5m
height
0,85m
0,85m
Photo
Video