Electric boat "Duck"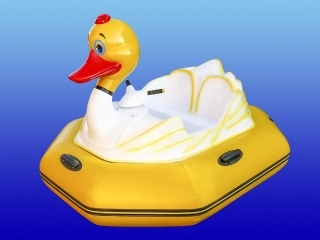 Specifications
Model
"Duck"
Code
01015
length
2,05m
width
1,6m
height
1,2m







2,05
1,6
1,2
"Duck" is a double boat with load capacity of 180 kg, for two children or two adults who feel at the same time very comfortable.
According to the standard production program the model of body "Duck" is only of one colour - white with yellow. However, at your request bumper boat "Duck" can be all yellow or even creatively orange.
Photos
Video