Water slide "Dragon"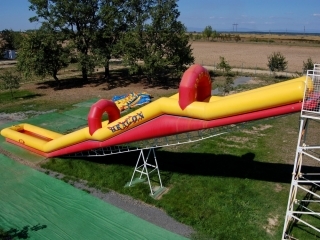 If to the rapid descent one would like to add im pressions, so these are inflatable water slides series "Dragon". Behind the external simplicity hides un expected peculiar sensation of descent, which you will certainly want to experience again and again. It is the most popular model among our water slides.
"Dragon" slides with index "S" are inflatable slides with a pool that will help you not to depend on the vagaries of nature.
Specifications
serie
"Dragon"
code
03150
03152
03151
03153
modification
М15
М11
М20S
М15S
slide length
15,0m
11,0m
15,0m + 5m
11,0m + 4m
width
2,1m
2,1m
2,1m
2,1m
height
5,0m
3,8m
5,0m
3,8m
Photos
Video